THE MOST EFFECTIVE WAY TO REACH YOUR GOAL
IS TO DO THE RIGHT THING TODAY
THE MOST EFFECTIVE WAY TO REACH YOUR GOAL
IS TO DO THE RIGHT THING TODAY
Girls16+Only Kickboxing 16 to 18 years old
Girls16+Only Kickboxing 16 to 18 years old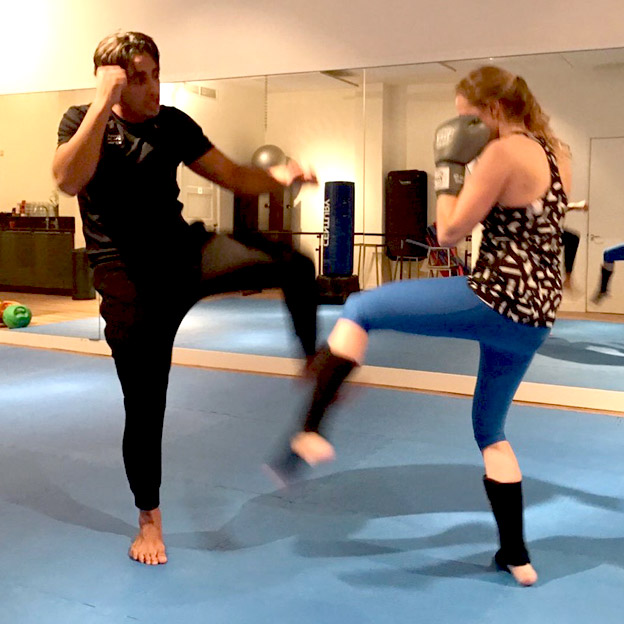 Kickboxing is a nice full body workout, training your body to be tight and strong. And when you master the basic technique and can kick and punch well, it can give you a huge boost! In addition, kick boxing is also a lot of fun! Together with your peers you will work on balance, strength and confidence.
ALL our top kickback trainers have earned their stripes in this beautiful martial arts. You'll get to know your kickboxing trainer and can really build up a bond of trust together.
Groups will remain relatively small, up to 12 girls, making the Kickboxing trainer mindful of everyone in the group. TrainingZuid offers several Girls16 + Only Groups, which always start at 18:00. When you register, stick to a permanent training day so that you can build a bond with the other girls in your group. If you have been unable to attend once, you can move your kickboxing training to another day.
It's possible for different levels to do kickboxing next to each other. We offer Girls16 + Only Kickboxing all year round, also during the holidays. This is why we work with subscriptions. Only on national days off the gym is closed. When your agenda demands it, kickboking training times are migratable to another Kickboxing Group. This can be easily managed through the TrainingZuid App.
Aleide Lawant
Personal Trainer
Group Trainer
Kickboxing Trainer
Inouk Boerema
Essentrics Trainer
Group Trainer
Sabela Geene
Fit 60+ Trainer
Group Trainer
Miguel Peschen
Kickboxing Trainer
Personal Trainer
Sonny van Soest
Kickboxing Trainer
Bootcamp Trainer
Super Hero Kids Kickboxing