LIFE IS LIKE RIDING A BICYCLE
TO KEEP YOUR BALANCE YOU MUST KEEP MOVING
– A. EINSTEIN –
LIFE IS LIKE RIDING A BICYCLE , TO KEEP YOUR BALANCE YOU MUST KEEP MOVING
– A. EINSTEIN –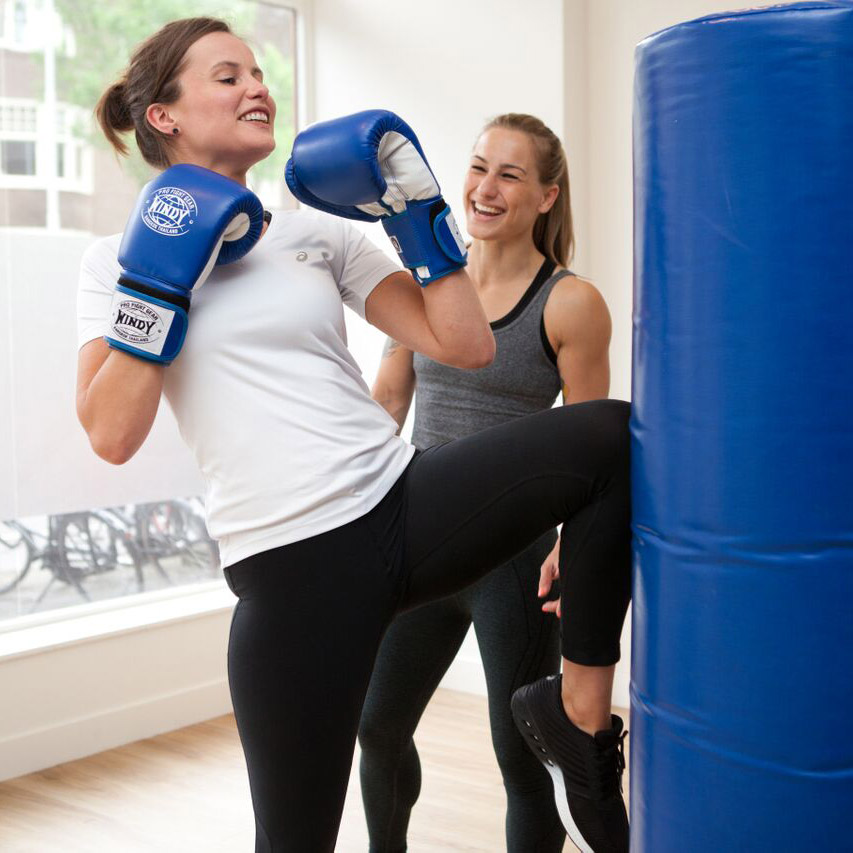 In the middle of South Amsterdam, at the Valerius Square, we offer adult kickboxing. During a high intensity workout, you will learn the techniques of this beautiful martial art. Every training is high intensity, so you will sweat!
Kickboxing is suitable for adults of different exercise and fitness levels. Men and women can kickbox next to each other, from the early morning till late in the evening. For example, you can get a workout before going to work or when the children are on bed. Aiming for the head is not allowed and there is no physical contact. During the training there are no other groups working out in the gym. After the workout in you can take a relaxing shower the dressing room (clean towels are provided) or just chill out in the kitchen bar.
We offer adult kickboxing all year round, also during the holidays. Only on national days off, the gym at the Valerius square is closed. There are up to 12 adults in a Kickboxing Group, creating a team dynamic that keeps everyone extra motivated to keep kickboxing. Kickbokstraining can be easily managed through the TrainingZuid App.
Mariëla Kruse
mede eigenaar
Kickboxing Trainer
Silvio Timpico
Group Trainer
Kickboxing Trainer
Sabela Geene
Fit 60+ Trainer
Group Trainer
Miguel Peschen
Kickboxing Trainer
Personal Trainer
Dymphy de Jong
Crossfit Trainer
Bootcamp Trainer
Super Hero Kids Kickboxing