Kids are just Super Heroes in Disguise
Kids are just Super Heroes in Disguise
Super Hero Kids Kickboxing 5 to 7 years old
Super Hero Kids Kickboxing 5 to 7 years old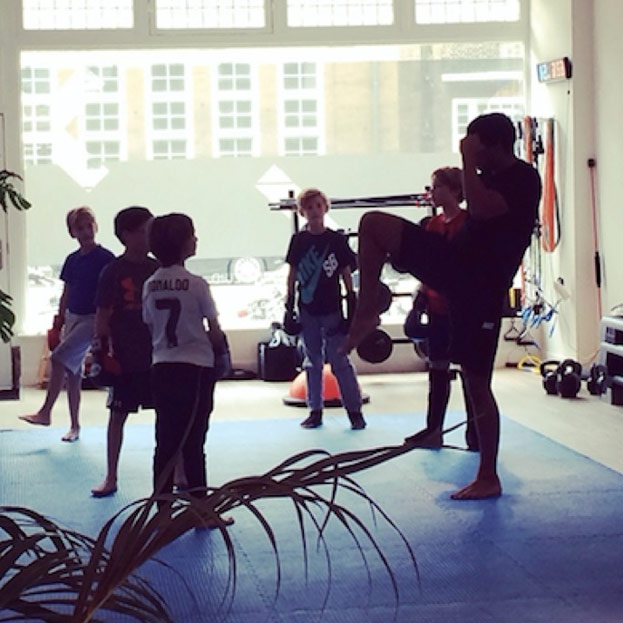 While playing our kickboxing minis get taught basic kickboxing techniques of. In small groups they work on balance, strength and coordination. During training, resilience comes up while teaching our kickboxing kids self-confidence while at the same time learning where certain limits lie.
We work with top Dutch kickboxing trainers who have earned their stripes in this beautiful martial arts. Kids get a set trainer who get to know them well and build a bond of trust. Groups stay small, up to 12 children, making sure the trainer can be mindful of all of them.
TrainingZuid works with closed Kickboxing Groups; You sign up for a regular set training session during the week. Thus, the Kids learn to know each other well which creates a teambond. By the way, it's perfectly fine for different levels to de kickboxing next to each other. Kids Kickboxing is available all year round, also during the holidays. This is the reason we work with subscriptions. The gym is closed on national free days only.
Mariëla Kruse
mede eigenaar
Kickboxing Trainer
Silvio Timpico
Group Trainer
Kickboxing Trainer
Sabela Geene
Fit 60+ Trainer
Group Trainer
Miguel Peschen
Kickboxing Trainer
Personal Trainer
Dymphy de Jong
Crossfit Trainer
Bootcamp Trainer
Super Hero Kids Kickboxing